and the joy that goes from the inside to the outside.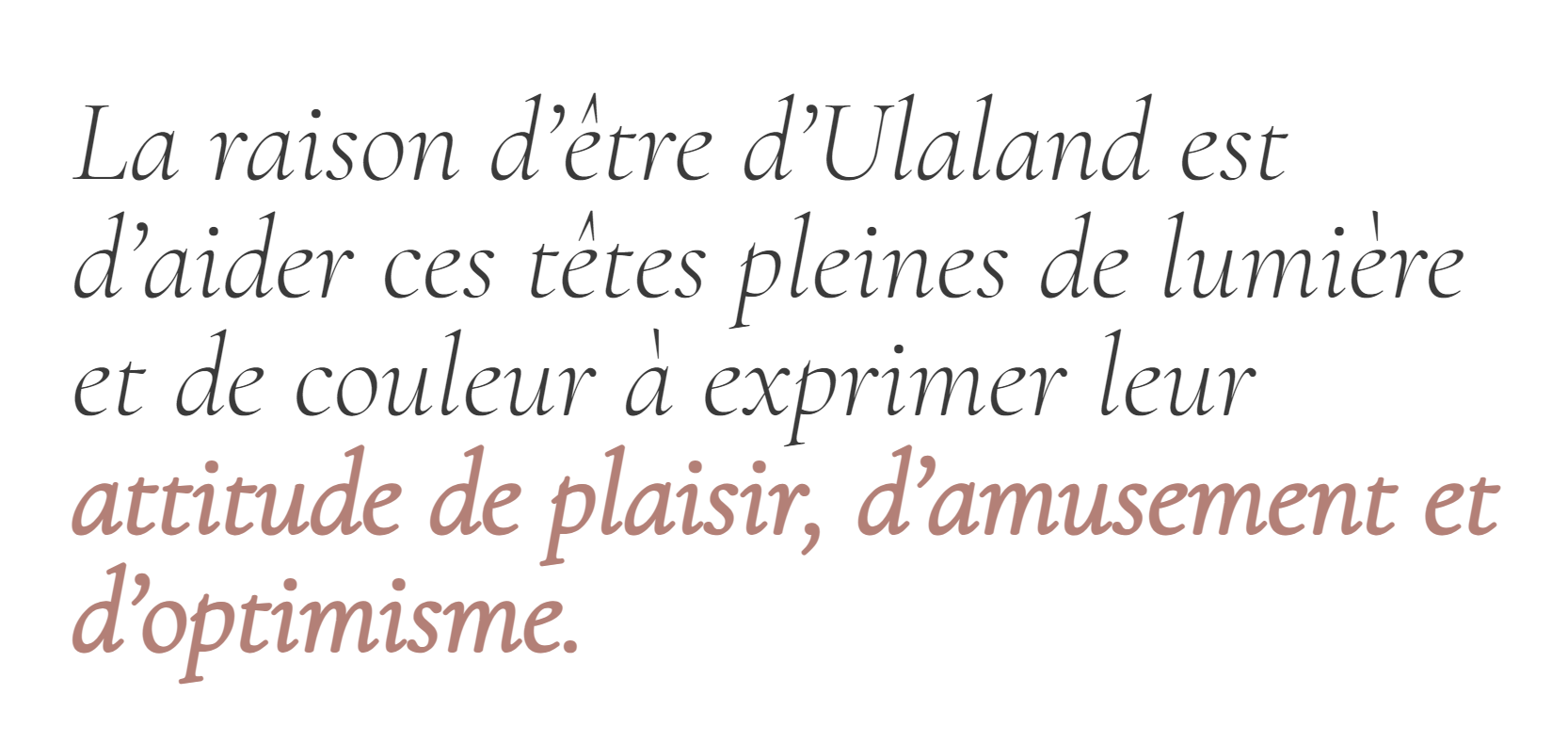 Each piece is designed to make this unwavering joy visible, which doesn't come from the outside but from within us. Because in becoming visible, this joy becomes bigger, more shared, more present in our lives.
This is the explanation for the joyful inner linings of Ulaland's hats and berets, which are so characteristic. In addition to providing impeccable finishing, they are the expression of the joy we carry in our heads.
You now know why Ulaland is the joy in the head!
What does this have to do with the Slow Fashion philosophy?
In my opinion, it has a lot to do with it. Because things are not meant to make us happy. Thinking they do leads us to that compulsive buying that causes so much harm to the planet and, why not say it, to our mental health.
At Ulaland, we show that joy is on the inside and that fashion can be used to project and spread it, with quality clothing that stands the test of time. Its quality, timeless style, customization, and personalization options allow our berets and hats to accompany you for many years. Moreover, they will accompany you on numerous occasions thanks to the versatility of their interchangeable ribbons.
A way of dressing, thinking, and living that makes sense, don't you think?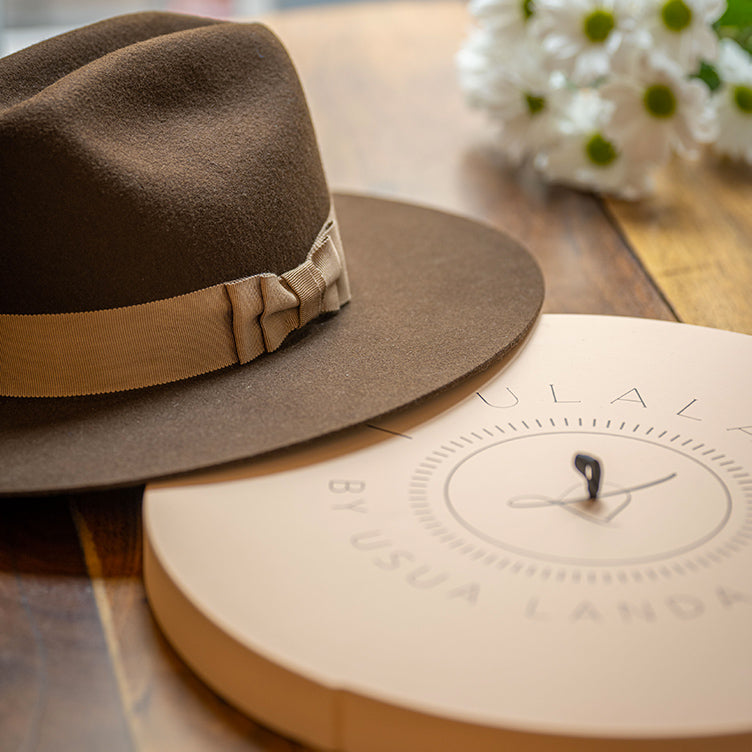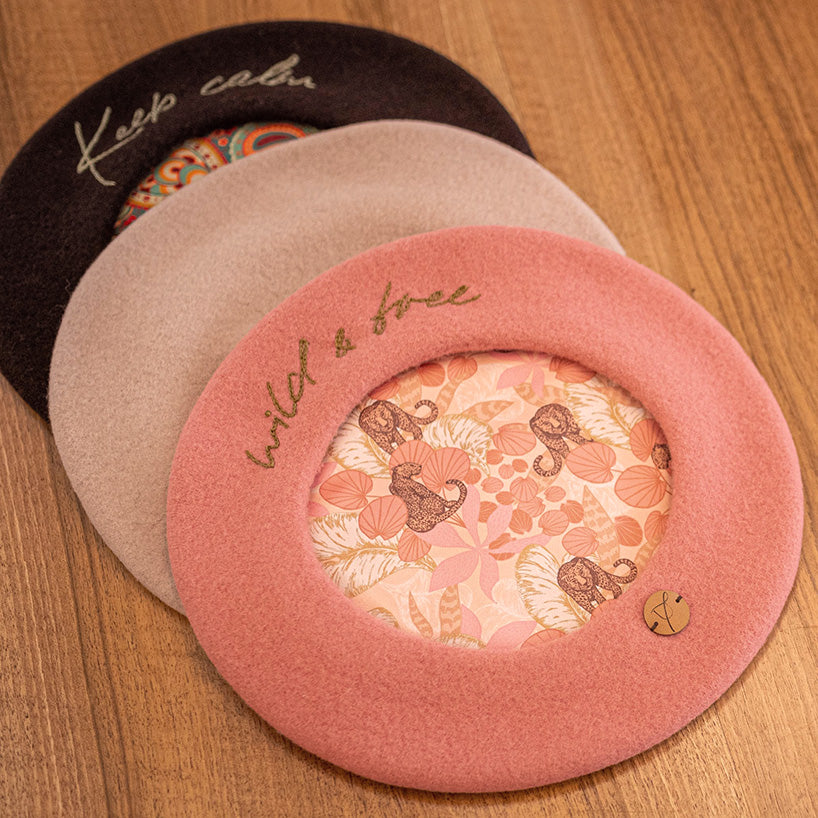 Passion for millinery
Whether it's because we were destined for it or simply because we love wearing hats, the truth is, we are passionate about millinery, and as Gary Hamel says, "Passion is what makes the difference between bland and inspired."
We work to spread this passion and honor millinery with all our hearts. That's why we use the finest materials, such as merino wool, and employ artisanal craftsmanship filled with care and expertise.
Inner Joy
The colorful linings inside Ulaland's hats and berets are our trademark. Do you want to know why?
In addition to protecting the inside of the piece, they symbolize feeling comfortable in your own skin, which makes us shine with our own special light.
True joy is like this: it arises from within and radiates outward.
Dare to be special, express yourself, play, have fun.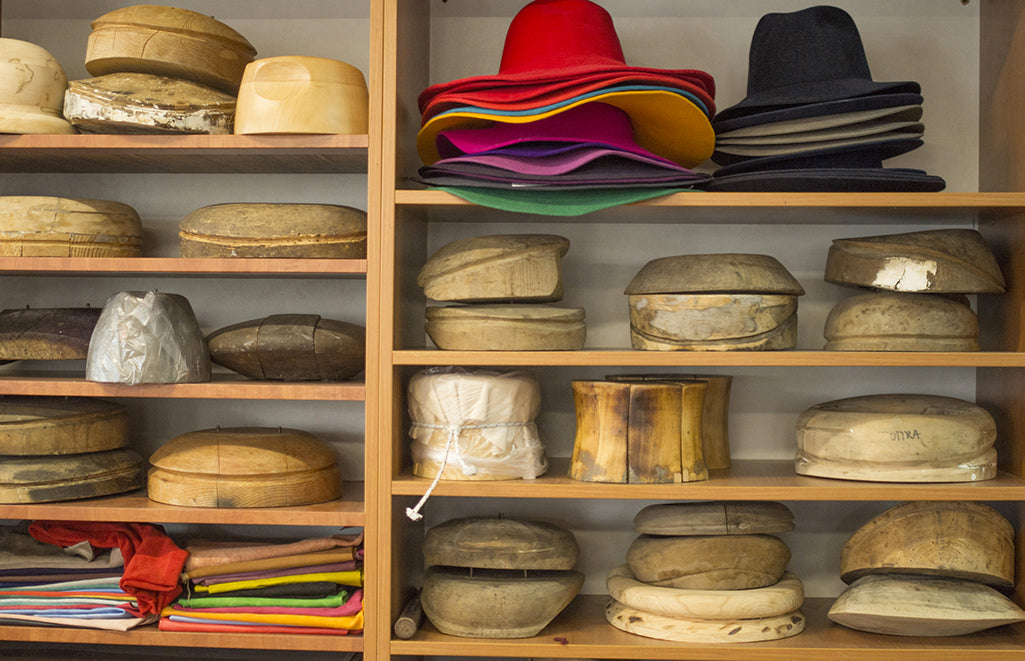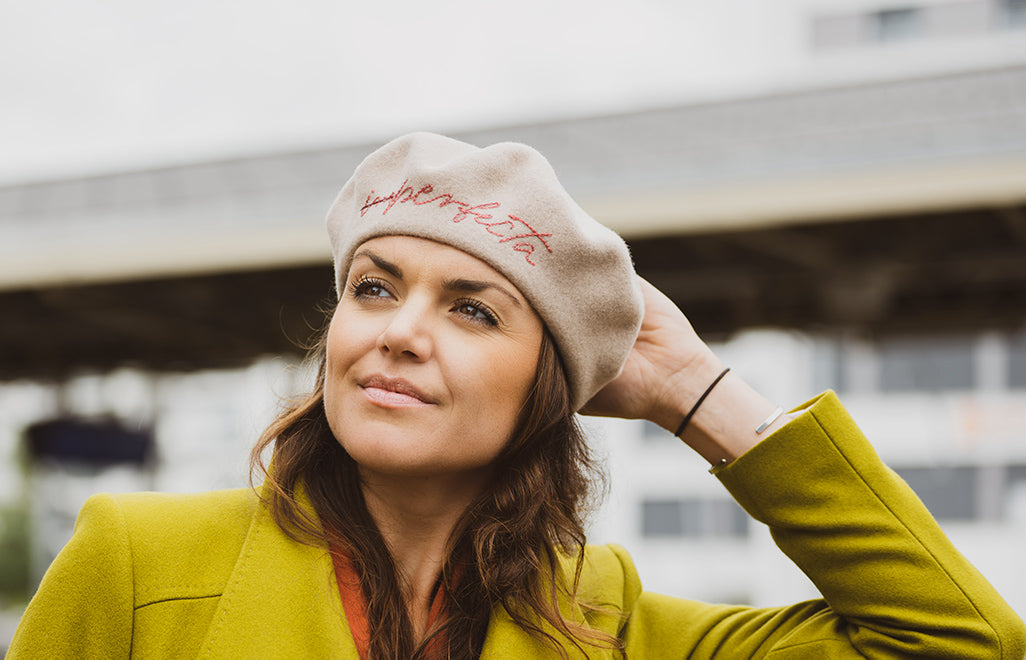 The power of craftsmanship
Fashion is exciting, creative, magical... but it requires reflection.
It's not sustainable to buy new clothes every month that require water, energy, and rare materials from our planet.
Craftsmanship, quality, good materials, and versatile designs are making more and more sense.
A well-chosen hat or beret, with multiple possibilities, is a smart and responsible investment for you, for those who make them, for the planet, and a way to support the value of craftsmanship.
A creation for you
For a piece to last, for you to never want to take it off and for it to become a part of you, it must be of good quality and... it must be YOURS, as special as you are.

It should fit you well, reflect your style, and be adaptable to you in various occasions.

That's why we pay special attention to ensuring Ulaland's creations suit each individual, whether they are customizable with different ribbons, personalized with your touch, or made to measure. The goal is to create pieces that become a part of you.